Special offer to new business customers, save up to $120 on our onsite computer business support. 25 years in IT! Northern Rivers NSW. Limited time! Contact us to get better computer support for your business! Welcome to tag or regram.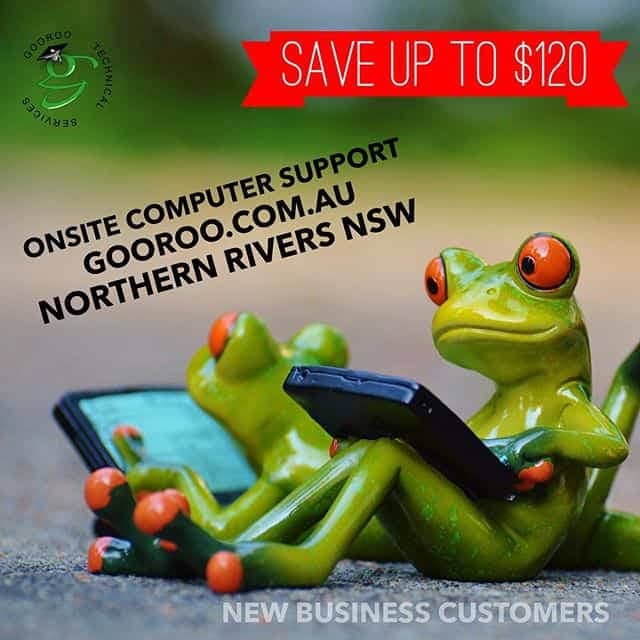 #northernrivers #ballina #lismore #alstonville #byronbay #computer #goorooau
Photo relates to: Gooroo Technical Services
Your business ready to find out more?
Feel like getting some free independent business IT consultation?