We are receiving calls from our clients and queries on suspect emails that look just like it is coming from the NSW Office of State Revenue (SDRO) or an Australia Post parcel delivery notice – do NOT open or click on the links in these emails as all contain a cryptolocker like virus.
These viruses will encrypt all your files on your computer and any attached drives, such as your backup drive. It will also go through any mapped drives (ie to a server) and encrypt those as well. Only option is restoring from backup or paying the ransom (which is highly not recommended).
It generally appears as an email informing you have a speeding ticket – Australia Post & SDRO do not email or send penalty reminder notices by email.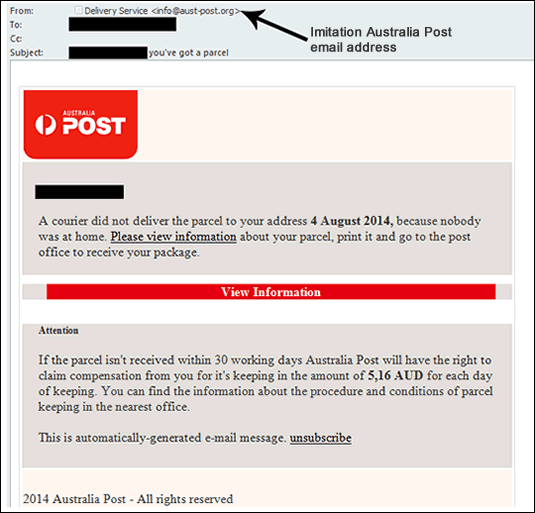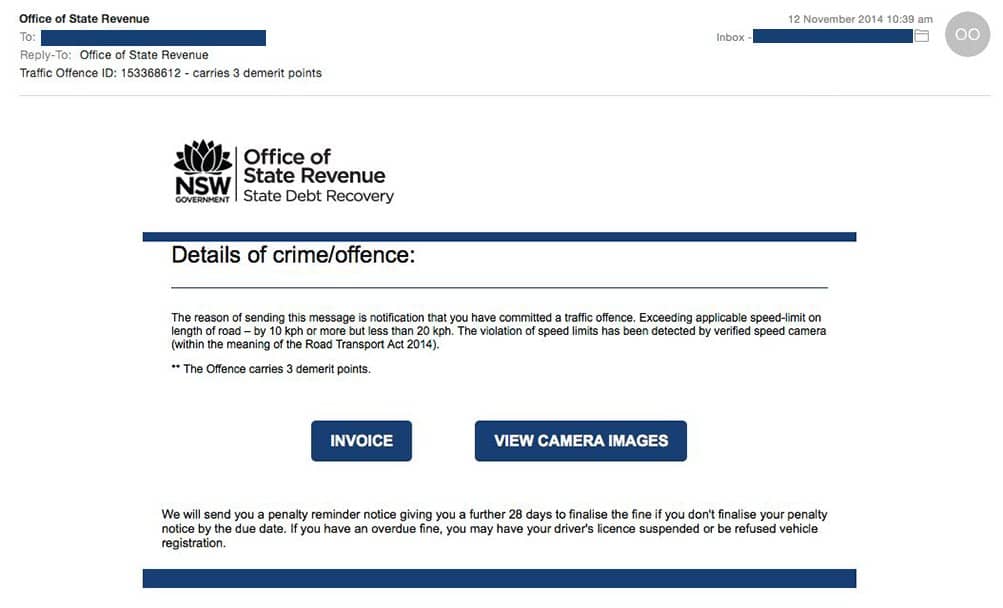 A few tips to help you stay protected:
Please ensure that your backups are working and you have a rotating set of drives.
Ensure one recent backup is disconnected from the system (to prevent it's infection).
Ensure your anti virus is up-to-date
Be aware of any emails that ask you to reply quickly or act fast.
If the email is from someone you do not know, do not open it.
It is an opportune time to remind all to never open unexpected emails, especially those inducing action. You should also ensure you have a backup plan in place and the backup unit remains disconnected when not in use.