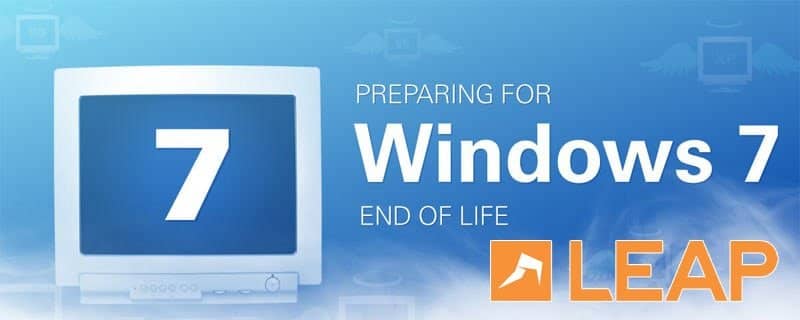 LEAP Legal Software has reiterated their end of support deadline for the LEAP Practice Management platform running on Windows 7 workstations by the end of June 2019.
The company is pushing the timeline somewhat, but the idea is to allow some breathing space before Microsoft pulls their support on the aging Windows 7 operating system in early 2020. This is to also allow their product department to focus its continued development purely on the Windows 10 operating system platform.
To note Microsoft's product announcement, the end of life support for Microsoft Windows 7 is January 14 2020.
Preparation for the LEAP Legal Deadline
We highly recommend completing a company audit on your IT resources, more importantly those workstations with LEAP Legal installed. Your file server, if your company utilises one, should also be part of this audit. It is advisable this is started a few months prior to June 2019 to allow some room for any upgrades or changeovers.
Some of the preliminary tasks may not be quite apparent, unfortunately.
It will not just be about upgrading an existing workstation to Microsoft Windows 10 (64 bit edition). Some of the flow on effects to moving to the latest operating system will be surrounding your other software in the business.
Does your other business software work on Windows 10? You need to think of DSS, DYMO, Microsoft Office etc – poor examples since the latest versions work on Windows 10, but possibly not all older versions you may have installed etc.
If you have any further questions please give us a call, even if it's just to chat for advice. We have over 25 years of service excellence in network and IT infrastructures and always look forward to discussing IT hurdles and their challenges.
We can be contacted directly,
If you don't have a contracted IT provider, we would be more than happy to discuss and assist you through these necessary checks and potential upgrades.
Your business ready to find out more?
Feel like getting some free independent business IT consultation?