Phone, laptop or computer troubles and can't get it working the way it should? Children or grandkids that don't have time or too far away to help?
Computer repairs to desktops, laptops, servers, Apple Macs, all-in-ones
Setup new home computers
Identify and repair failed hardware
Cleanup and speed up slow systems
Virus removals and malware
Setup Smart TVs to your home
Configure streaming devices to your network / Netflix, Chromecast, Telstra T-Box, Fetch or Apple TV
Resolve Internet connection to prevent streaming video buffering issues
Internet & Home/Office Wifi
Troubleshoot dropout and slow issues
Dead zones in your Wifi home or office
Provide stable and fast WiFi networks
Setup mesh WiFi networks for wide deployment
Synchronise your email and contacts across all your devices

Help & training on your phone or tablet and streamline your productivity

All brands like Samsung Galaxy or Apple iPhone
Setup gaming consoles and improve their connection to the Internet
Upgrade gaming PCs or Laptops
Install new printers or photocopier
Troubleshooting printing problems
WiFi network printing setup, allowing smartphones/tablets to print
Install cloud-based and local backup solutions
Recover lost or missing personal data like Documents or Photos
Business Disaster recovery planning
Protect your devices with multi-layered security.
Privacy checkup on your social media accounts for potential risks
Family controls and secure against explicit online content
Computer Repairs & Services that don't cost the earth.
Don't worry, we've been doing computer repairs and solving technical problems for decades. We know all about the issues you're facing and can fix or setup that computer, laptop or phone easily. We can even setup your TV for Netflix, Stan or Disney+ as well while we're at it.
The Internet or anything related to computers can be quite intimidating, especially for seniors who didn't grow up with it. Ask us any question you like! We can answer pretty much anything you throw at us. We've been in this game for over 25 years and love helping people understand technology.
15% discount for Seniors!
Enjoy a good discount on our services when you show your pensioner card and get you computer problems fixed quickly. We know what it's like to watch the finances. Give us a call today on (02) 6628 7779 or visit fill in the form below – we can call you!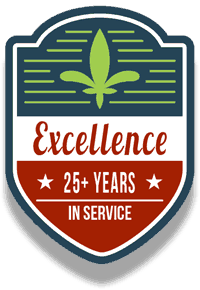 Onsite computer services in Northern Rivers, NSW & remote servicing across Australia.