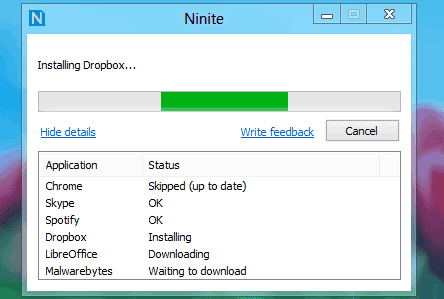 Computer Updates Done Easily - Ninite
A free program called Ninite takes all the hassle out of keeping a lot of your programs and computer updates, simply running the free Ninite program.
Ninite eliminates the hassle of having to chase down multiple programs when either updating or setting up a new (32- or 64-bit) Windows, or even a Ubuntu Linux PC. Ninite's website allows users to select from a long list of popular software programs from antivirus, media players, and utilities and then generates a custom installer executable. Next, users just run the installer program and Ninite downloads and installs all the programs.
Its as simple as clicking the applications you want, downloading the created custom Ninite installer, then running it. We would recommend saving the Ninite download to your desktop so it can be easily run at any time.
There is even an optional automated Ninite Updater for $10/year should you want to update the process.